About the supper club
We started Supper Club to bring delicious food to your table. We put our passion for honest, home cooked food into every meal and then we freeze them to ensure we lock in the delicious flavours.
These are no ordinary frozen meals. These are award-winning, chef designed, restaurant quality suppers made in the heart of Lancashire. We pride ourselves on making great tasting food, and to do this we believe takes the finest ingredients. It's why we use local suppliers wherever we can. Our vegetables are sourced locally from the Ribble Valley, our fish from the Port of Lancaster and our prime cuts of meat selected from the finest farm stock in England.
We want to make dining at home the most enjoyable experience, because it should be. At Supper Club we love entertaining and sitting together at a table eating fantastic food, whether it is with our family or friends - it's what it's all about!
We understand life is busy and we don't always have time to cook from scratch so with our suppers all you need to do it keep them in the freezer until you are ready to warm in the oven and serve. We have recommended the perfect sides for each supper but you may also have your own ideas, why not put your own flair on your supper?
And what is a meal without wine? We have worked closely with Botham Wines to suggest the perfect wine pairing for each of our suppers.

So sit back, relax and enjoy Supper Club style!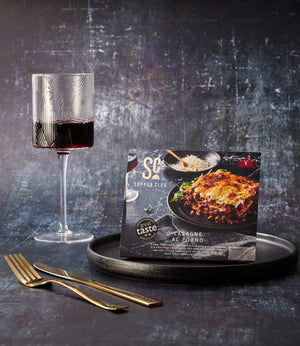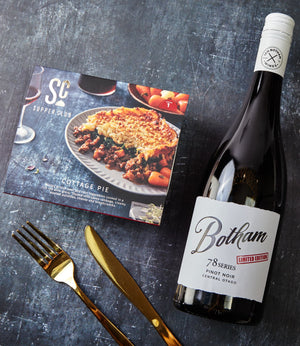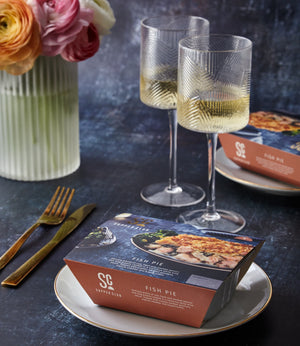 Why Frozen?
The Quality of Frozen.
At Supper Club we believe in producing the best quality meals. Freezing our Suppers means we can bring you real restaurant quality right to your table. Because they're frozen at the moment they are cooked all the nutrients are sealed in. And the delicious flavours our chefs prepare is locked in too.
Frozen food also needs a lot less additives and preservatives which means we can concentrate on just adding real quality ingredients. And of course, having a lovely supper that you can cook straight from frozen makes life easier for you.
To delve into the benefits of frozen in a bit more detail read more here.