Delicious Suppers. Quality ingredients.
A range of delicious, award-winning frozen suppers created for you by our chefs with the finest ingredients. Quality ingredients that we source from local farms and providers. These are real restaurant quality meals that you can enjoy at home.
Made with a sprinkle of love, a dash of care and a touch of indulgence. So, set the table, open the wine and enjoy.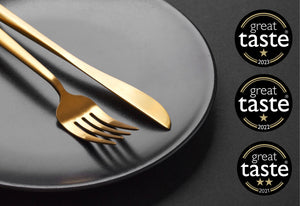 We love food
We set up Supper Club because we're a bunch of passionate food lovers.
Read more about our story...
Our Story